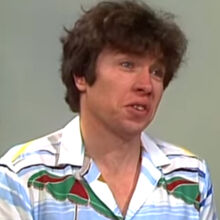 (episodes 171-194) (seen in opening recap of 195)), an idealistic young prison teacher, who has previous been working with troubled youths, who Erica arranges to come to the prison to run classes to try and improve the women's education and give them a better chance on the outside when they are released. Initially he turns to Vera for advice as to handle the women, until he realises that hers might not be the best way to treat the prisoners. Vera also develops a quiet crush on David, and invites him to dinner, but quickly calls it off when she learns that he has a girlfriend. The classes initially meet with a lukewarm reception, with Bea and many of the women feeling that he is preaching to them, but Doreen develops a crush on David, and makes an advance on him just as Officer Fletcher enters the room. Erica eventually agrees that the wrongdoing was on Doreen's part, and the classes continue; Erica herself joins in, to learn pottery, until a clay fight breaks out between the women, ruining Erica's work and sending her storming out. David is also key in picking up on Georgie Baxter's hearing problems, which have held her back all of her life; after Georgie's ears are operated on, he begins trying to teach her to read and write. However, the women have several run-ins with David, including when he puts in a recommendation for Georgie to not yet be released (so that he have time to better educate her), leading to an often frosty working relationship between the prisoners and David and several times boycott the education scheme. However, at other times, David acts as a liaison between the woman and the officers, and later on in his stint at the prison becomes an unofficial confidant of Bea's regarding prison regulations. But when David tries to arrange for Bea to be the first prisoner to learn how to prepare braille books for the blind, the necessity of extra officers to stand guard on the proposed new work scheme annoys Vera, who in turn goes to Colleen Powell, who complains to the Union about the extra work. After Powell overhears David quietly advise Bea that the woman have the right to go on strike in the laundry, she insists that he is a security risk working in the prison, forcing David to resign. Despite a sometimes frosty working relationship, Bea and Lizzie are sorry to see him go, believing by the end that his intentions were to help the prisoners.
He is played by Serge Lazareff
Ad blocker interference detected!
Wikia is a free-to-use site that makes money from advertising. We have a modified experience for viewers using ad blockers

Wikia is not accessible if you've made further modifications. Remove the custom ad blocker rule(s) and the page will load as expected.